GEKA Sigma 600 1000 CNC Beam Drill
SIGMA: Your CNC Production Line for Steel Profiles
The SIGMA CNC production line offers a range of impressive features:
Versatile Profile Processing: Capable of handling steel beam profiles, angles, flat bars, U-profiles, square, and rectangular tubes.
CNC Precision: Fully programmable via CNC for precise and automated operations.
Streamlined Machining: The machine references profiles and processes all operations with tool changes optimized for efficiency.
Innovative Profile Rotator: An optional feature that reduces downtime and manual repositioning, enhancing overall productivity.
Experience the future of steel profile processing with SIGMA. Contact us today to explore the possibilities of this advanced CNC production line.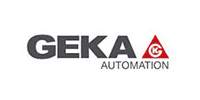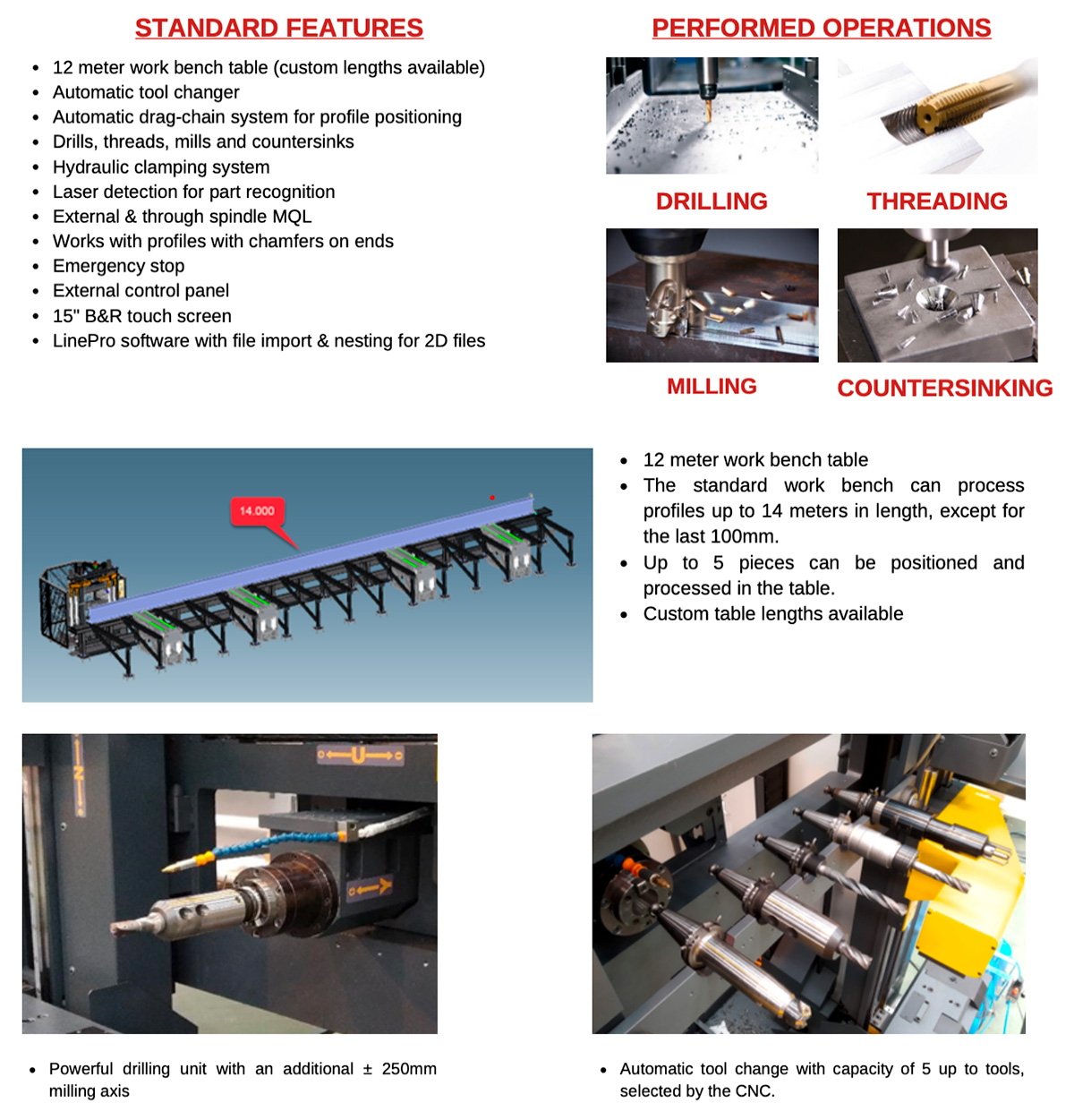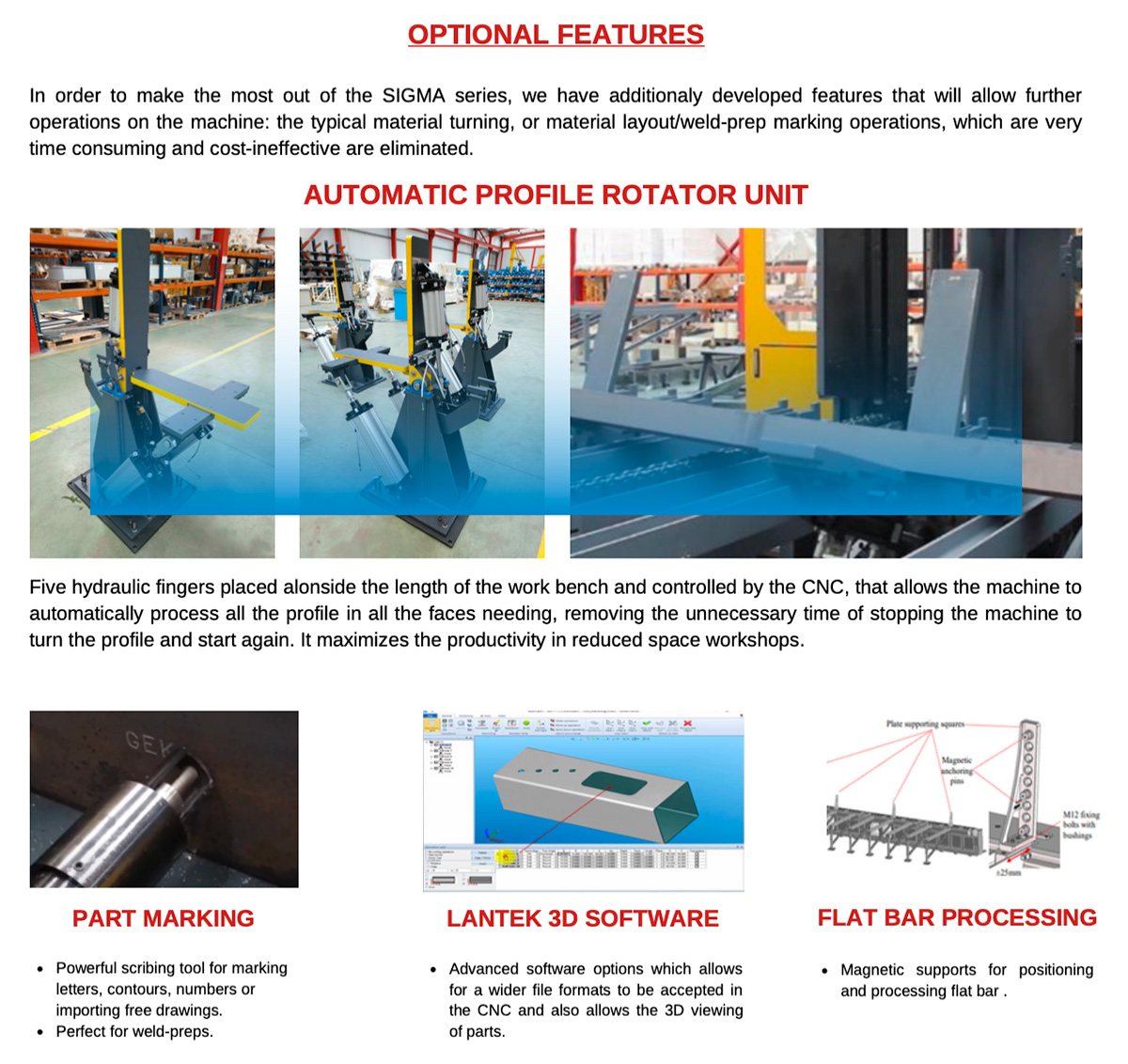 MAIN TECHNICAL SPECIFICATIONS
SIGMA-600
SIGMA-100
PROFILE CAPACITY
Section volume
max. (mm)
600 x 600
1000 x 1000
min. (mm)
70 x 70
70 x 70
Bar length standard
max. (mt)
12
12
Maximum processable length ( Last 100mm Not processable)
max.(mt)
14
14
Suitable for beams, UPN/UPE, angles, flat bar, square tube
yes
yes
yes
DRILLING CAPACITY
Drill heads
no.
1
1
Spindles per vertical drill head
no.
1
1
Drilling diameter
max. (mm)
40
40
Power per head
Kw
13
13
Program controlled spindle rotation speed
RPM
300-3000
300-3000
Automatic tool changer capacity
no. of tools
5
5
Drilling, tapping, milling, countersinking, and marketing (optional)
yes
yes
Tool holder
ISO DIN 69871 (SK40/ISO40)
OTHER SPECIFICATIONS
Complementary stroke to the X axis for the vertical head (U-axis)
mm
250
250
X axis positioning  speed (portal)
mt/min
40
40
Y axis positioning  speed (drill head)
mt/min
40
40
Laser sensor for quick profile position detection and positioning
Std
included
included
Internal lubrication
Std
included
included
External lubrication
Std
included
included
Light security
Std
included
included
Operating system
Std
windows 10
windows 10
Ethernet connection and remote service for troubleshooting
Std
included
included
Rotating system for beams up to 600 mm
Optional