Technomark Marking: Your expert in laser and dot peen marking. Established in 2000, we've become a benchmark in permanent marking with 21,000 units servicing nationwide.
Our French-designed solutions guarantee top-notch quality for all your marking needs—alphanumeric data, logos, QR codes, and more—ensuring comprehensive traceability for diverse industrial uses.
Let's work together to find the perfect solution for your needs.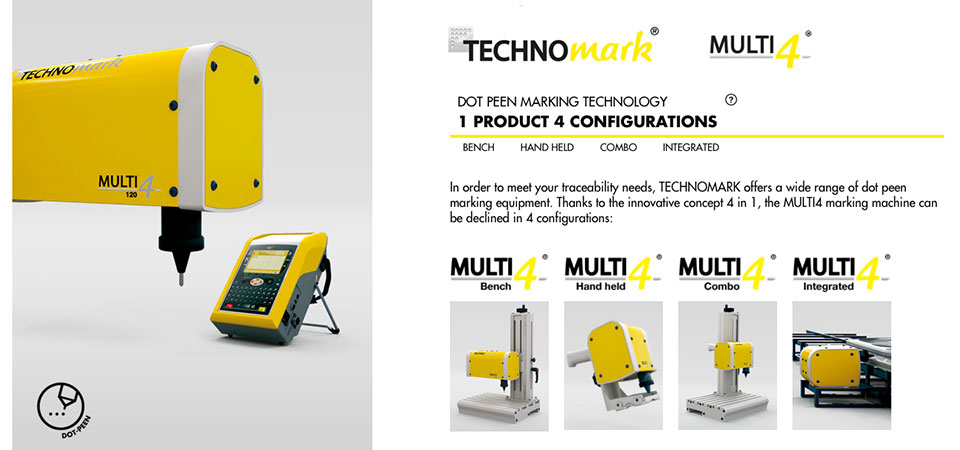 LEADING THE WAY

We have been leading the way by providing innovative solutions since 2000

1 global group

with 3 subsidiaries, United States, China and France

2 techno-centres for quality service

57 global distributors.

21 000

industrial laser and dot peen systems in service.

160

employees & business associates around the world.
TECHNOMARK ARE THE WORLD MARKET LEADERS 
Technomark's marking machines offer advanced features such as intuitive software interfaces, dynamic marking capabilities on irregular surfaces, and the ability to encode various data formats including 2D codes, ensuring high-precision, adaptable, and versatile marking solutions for diverse industrial needs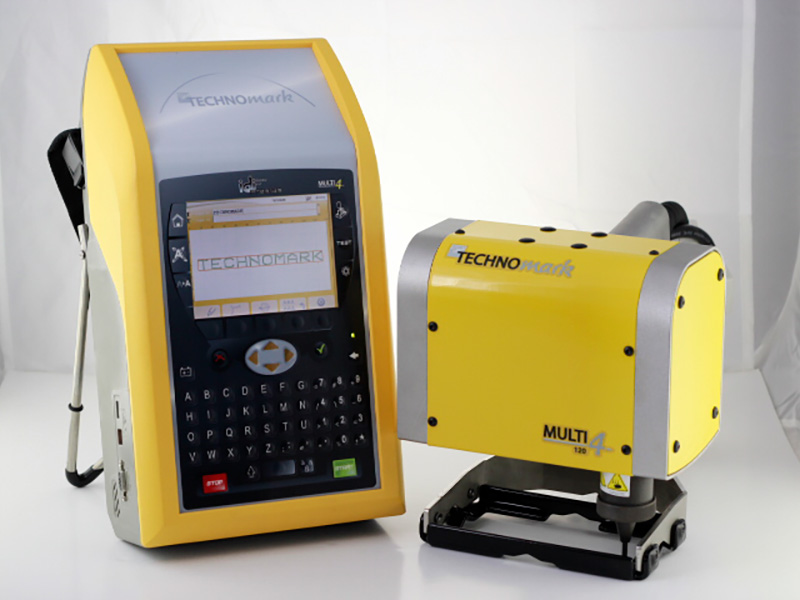 Why choose dot peen marking technology?
Deformation of the material that makes the marking permanent
Can mark a wide range of materials
Does not generate any material chips or rupture starters on the part
Versatile technology available in mobile, stationary and integrated versions
Dot peen marking, ideal for permanent marking
Dot peen marking has many advantages: extremely precise, very rapid marking, it shows adaptability to different materials and repeatability, all to ensure lasting engraving.
It ensures unalterable marking, with variable and configurable depth, according to needs and expected result.
Technomark developed the patented IDI* function embedded in all machine, which allows marking on en uneven surface whilst maintaining the same high quality of mark.
*Intelligent Driving Impact