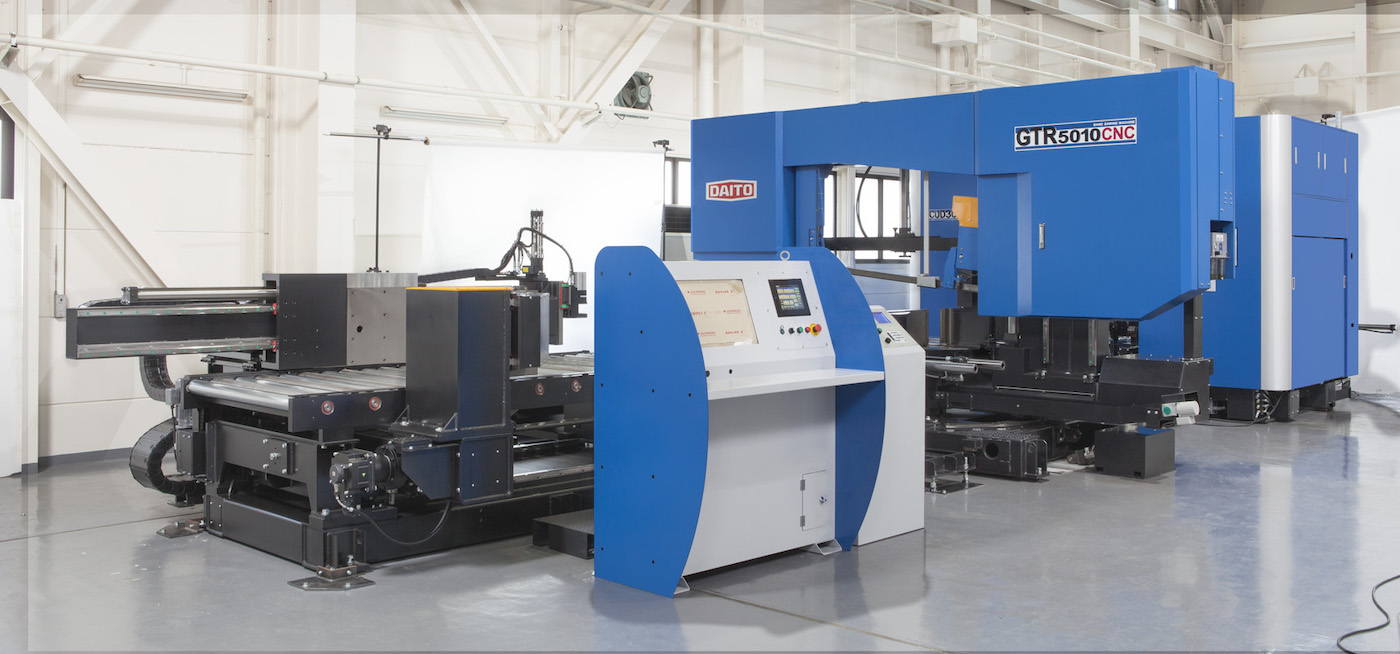 The partnership between Daito-Seiki Japan and Industrial Machinery Sales & Service represents a significant advancement in delivering cutting-edge structural steel processing solutions to industries in Australia and New Zealand.
Daito Seiki is a renowned manufacturer of precision industrial machinery, recognized for its cutting-edge technology and innovation. Specializing in CNC Drilling Machines, High-Speed Band Saws, and Robotic Plasma Coping Machines, Daito Seiki ensures unmatched precision, reliability, and efficiency.
Their focus on advanced technology, especially with Combined Multi-Tasking Machines, optimizes space and costs, empowering industries to boost productivity and adapt to evolving needs swiftly. This collaboration combines Daito Seiki's engineering excellence with Industrial Machinery's commitment to advanced solutions, leading to world-class industrial machinery in the steel processing sector across Australia and New Zealand.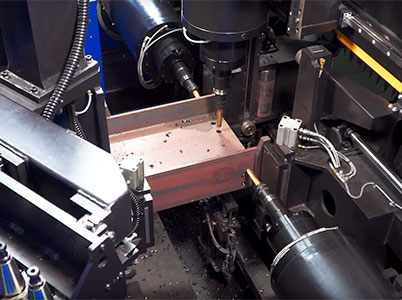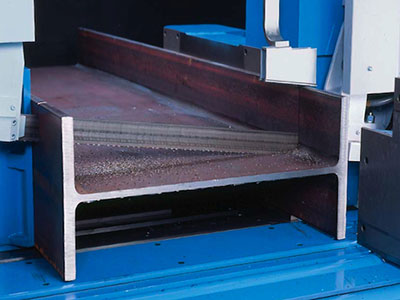 Fully Customisable Beam Lines 
With Daito's groundbreaking unitised machines and the innovative beam line configuration, achieving your desired outcomes for configuration and layout has never been easier.
Daito embraces the high standards of the Japanese machine tool industry, prioritizing advanced features aimed at optimizing efficiencies, ensuring reliability, and enhancing overall functionality.
WORKSHOP SPACE SAVER
Daito leads the way in combined Multi-Tasking CNC machine tools for structural steel processing. By integrating multiple machines within a single footprint, Daito significantly reduces the workshop space required and minimizes investment costs. This innovative approach allows for the production of the same parts at a lower cost per piece, ensuring both efficiency and cost-effectiveness
TIME SAVER 
Daito machines equipped with drilling units are exceptional in producing fast, clean, and accurate weld layout lines and letters on all four sides of the workpiece. This not only saves precious time and resources but also notably reduces the occurrence of human errors during the marking process.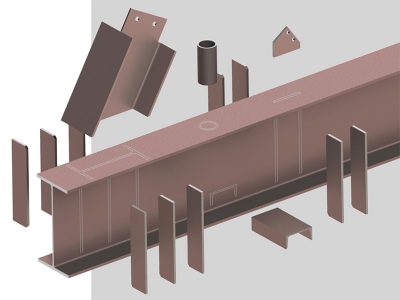 Advanced Material Handling
LABOUR SAVER 
In the area of material handling solutions, Daito takes a distinct approach. Our labor-saving loading and unloading systems are engineered not only to save time and manpower but also to accommodate a wide range of profiles in terms of size and weight. Moreover, our systems are designed to offer flexibility, catering to various budgets.
THE FUTRE IS NOW
The future is now with Daito, the current world leader in robot plasma cutting machines showcased through their CR Series CNC Coping Robot Line and the highly sought-after DCM series, combining drilling, coping, and marking functions.
Daito now sets its sights on introducing cutting-edge robotic welding lines to fabrication workshops worldwide. Given their Japanese origins, their advancement in this technology is anticipated to establish them as market leaders. Stay tuned for more information coming soon.