GEKA Alfa Plus CNC Flat Bar & Angle Lines
Introducing the GEKA ALFA PLUS: Expanding Possibilities in CNC Steel Fabrication.
Process Flat Bar and Angle profiles in this one machine.
Equipped with the same versatile features as the smaller Geka ALFA models, the ALFA PLUS is a comprehensive solution for fabricators. Additionally, the inclusion of automatic infeed and outfeed options ensures a swift return on your investment through improved efficiency and enhanced productivity. Upgrade your steel fabrication game with the GEKA ALFA PLUS today.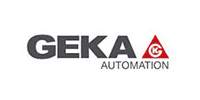 Features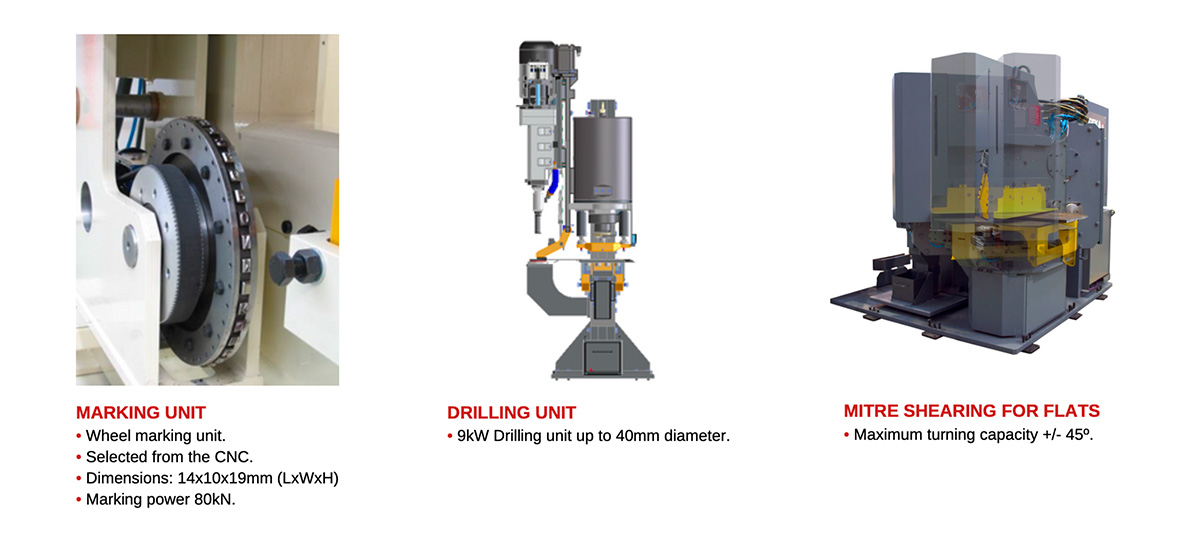 ALFA PLUS
ALFA 500/150-110
ALFA 500/150-165
ALFA 500/150-220
Minimum flat bar (45kg/mm2)
mm
50 x 5
50 x 5
50 x 5
Maximum flat bar (45kg/mm2)
mm
500 x 20
500 x 25
500 x 35
Minimum angle (45kg/mm2)
mm
50 x 50 x 5
50 x 50 x 5
50 x 50 x 5
Maximum angle (45kg/mm2)
mm
150 x 150 x 15
150 x 150 x 15
150 x 150 x 15
Infeed system
-
Pincher
Pincher
Pincher
Maximum diameter
mm
40
40
40
Number of punches
no.
3
3
3
Center punch power
tons
110
165
220
Sides punch power
tons
66
123
165
Vertical punch power
tons
600 (optional)
Shear power
tons
187
300
450
Marking wheel
-
Available as optional
Automatic loading transfer
-
Available as optional
Automatic unloading transfer
-
Available as optional
Drilling unit
-
Available as optional
Mitre shearing
-
Available as optional
Operating software in Windows 10
Standard
LinePro net
Optional
LANTEK