Superheavy Steel Welding Machine Bed
The bed adopts 12mm super-thick monolithic steel plate laser blanking. The groove welding method is used to make the plates reach equal strength butt Then it undergoes stress annealing and natural aging treatment to eliminate internal stress and maintain the extremely high stability and cutting accuracy of the bed.
---
The Fifth-generation Aviation Aluminium Alloy Beam
The whole beam is processed by T6 heat treatment process to make the beam obtain the highest strength. Solution treatment improves the strength and plasticity of the beam, optimizes and reduces its weight, and speeds up the movement.
Auto Focus Laser Head
Suitable for a variety of focal lengths, the focus position can be adjusted according to different thicknesses. Flexible and fast, no collision, automatic edge finding, reducing sheet waste.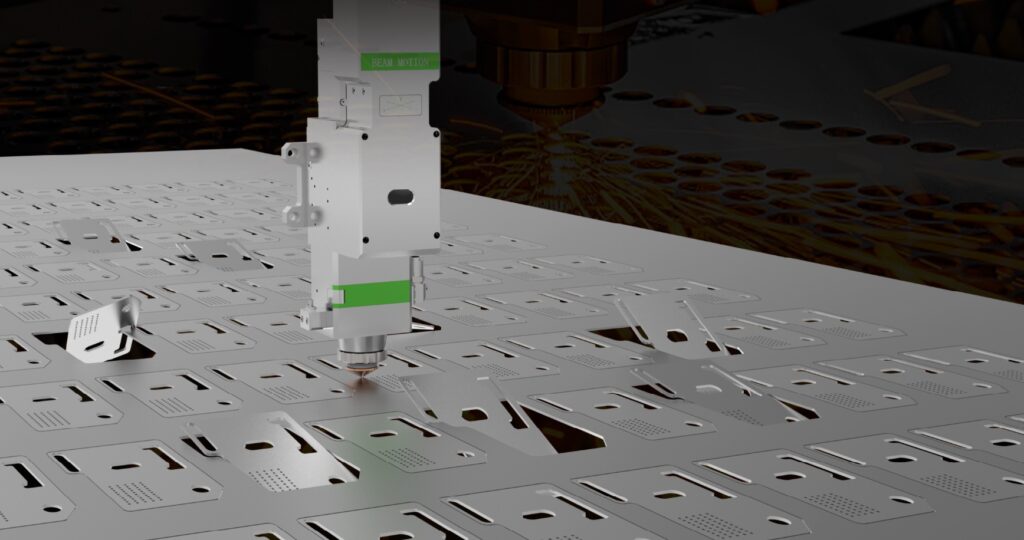 Full Protection Cover
The front and back of the protective cover are equipped with built-in cameras and use the intelligent central control system to monitor the operation. The European CE standard OD4+ level protective glass observation window, thickened sheet metal protective cover, safe production.
Faster Exchange Speed
Equipped with a six-sided steel track, the pulley and the track are inlaid closely, and the built-in pulley runs smoothly. The fastest can achieve a complete exchange of 10S.