Smarter four-chuck design, greater clamping strength
Four chucks can be reversed for cutting, and are applied to a variety of clamping and cutting modes can be used to achieve zero-tail cutting of tubes, improve tube utilization, and save costs.
Super long tube cutting
OR-TH 12050 can achieve super long tube cutting, 12 meters' tubes loading and unloading. It can clamp tubes with a diameter of 15mm~500mm, more convenient and available.
Three-dimensional five-axis cutting head
Three-dimensional five-axis cutting head is optional, which can achieve a maximum 45° bevel cutting, and provide a professional heavy tube cutting solution.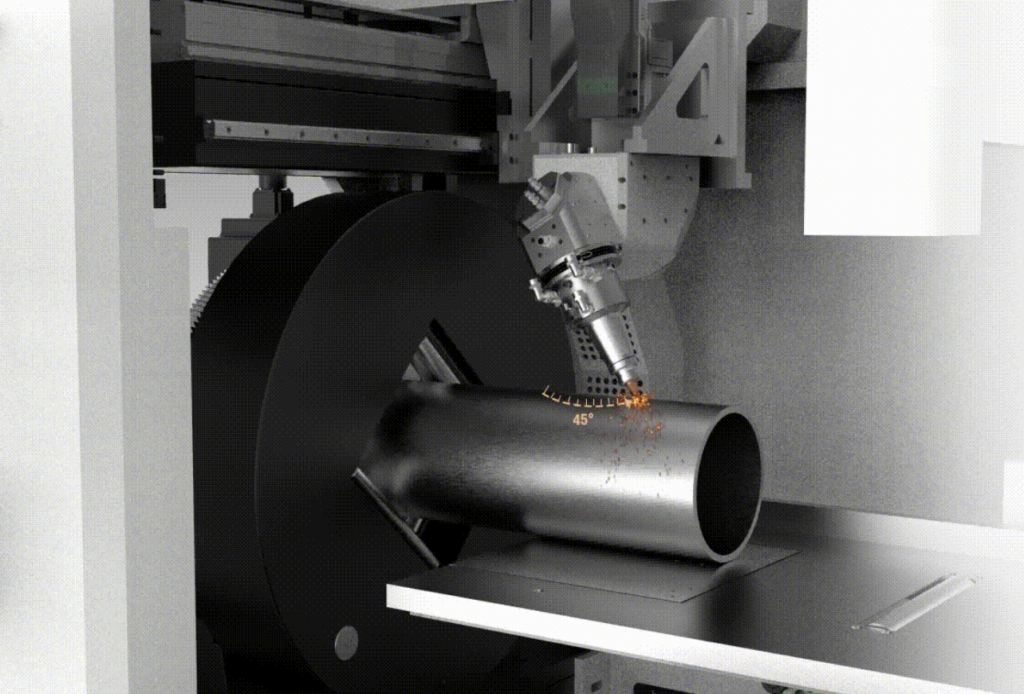 Integral profile welding bed
The machine bed adopts an integral profile welding structure verified by finite element analysis. After annealing to relieve internal stress, finish machining can better relieve the stress caused by welding and machining to improve the rigidity and stability of the equipment and prolong the service life.
Automatic loading system
Standard semi-automatic loading is more secure, convenient, reliable, stable and efficient. The operation is very simple, and the automatic loading can be achieved just by placing tubes on the conveyor.
Self-developed system
With its own tube graphic database, no additional programming, operation is more efficient and time-saving. Reports and processing records can be automatically generated for convenient management; design drawing of special-shaped tube can be expanded for more intuitive real-time display of planar path.