Super heavy Steel Welding Machine Bed
The bed adopts 12mm super-thick monolithic steel plate laser blanking.The groove welding method is used to make the plates reach equal strength butt Then it undergoes stress annealing and natural aging treatment to eliminate internal stress and maintain the extremely high stability and cutting accuracy of the bed.
The Fifth-generation Aviation Aluminum Alloy Beam
The whole beam is processed by T6 heat treatment process to make the beam obtain the highest strength. Solution treatment improves the strength and plasticity of the beam, optimizes and reduces its weight, and speeds up the movement.
Auto focusing laser head
The auto-focusing optical fiber cutting head has a built-in motor drive unit. The focus lens is driven by a linear mechanism to automatically change the position within the specified range. The continuous focus can be set by the program to complete the rapid perforation of thick plates and automatically cut plates of different thicknesses and materials.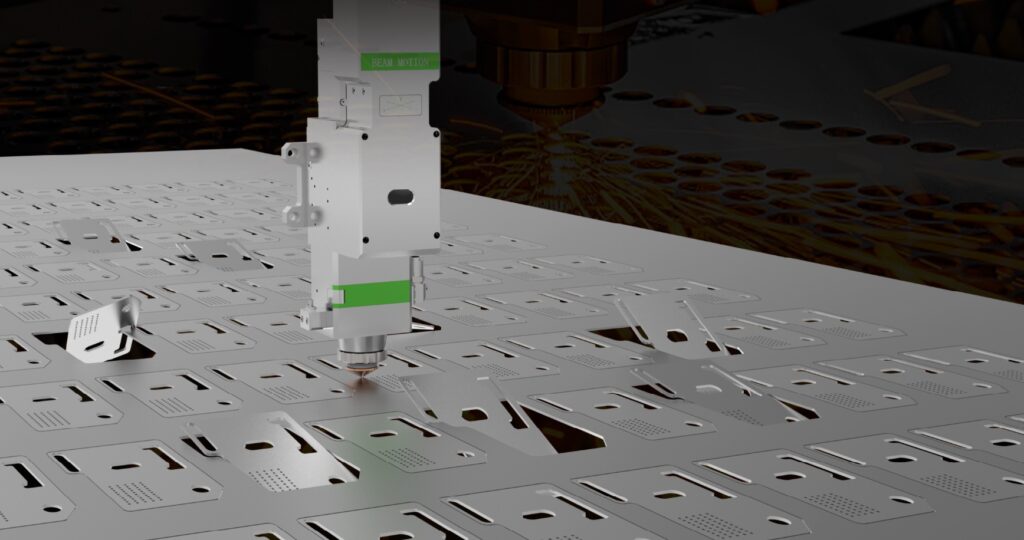 Intelligent Control System
CypCut plane cutting software is a set of software specially developed for the deep customization of the laser cutting industry, easy to use, rich in functions, suitable for various processing occasions.