Standard Equipment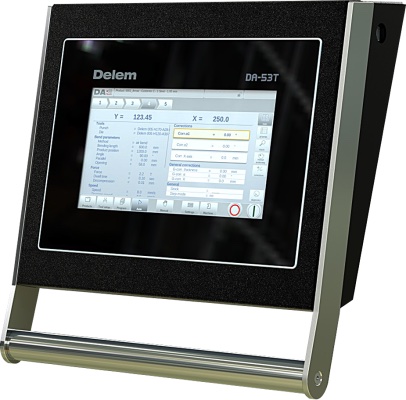 CNC DELEM DA53T with 2D colour graphics
ACCURL® BGA-2 for X=500mm X,R-Axis
Tool kit: 4 V die (V=16-22-35-50) series of 835mm punches
ACCURL Pro Manual wave crowning system
GIVI optical scales
Lazer Safe dual beam photocells
Hoerbiger (HAWEI) hydraulic system
High efficiency motor – class IE3
Electrical cabinet with Schneider, Siemens components
DELEM DA53T Touch CNC System
10.1″ high resolution colour TFT
"Hot-key" touch navigation
Up to 4 Axis (Y1,Y2 + 2 aux. Axis)
Tool / material / product library
Advanced Y-axis control algorithms for closed-loop as well as open-loop valves.
CNC Crowning control
USB memory stick interfacing
Profile-53TL offline software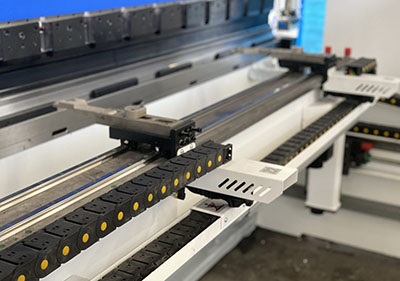 ACCURL BGA-2 Press brake 2-Axis CNC BackGauge with X, R-Axis

Ball screws and linear guide on X, R-axis
Axis X speed 500 mm/s.
Manual Z1, Z2-axis with HIWIN linear guide
Mechanical accuracy ± 0.03 mm.
Fingers with double stop and micrometric adjustment
ACCURL PPO® Crowning Options 
Option 1: CNC Crowning System

High Precision & Adaptive CNC Crowning System
By avoiding machine deflection,  the ACCURL Crowning™ System creates precise parts,  consistently parallel with every run.
Option 2: Manual Crowning

Very precise bending angles
Europe type dies with 60 mm and 90 mm
Base can be clamped as well as single dies with 13 mm tang
Manual crowning with a handle
Precise positioning and alignment of the crowning table
Easy and fast usage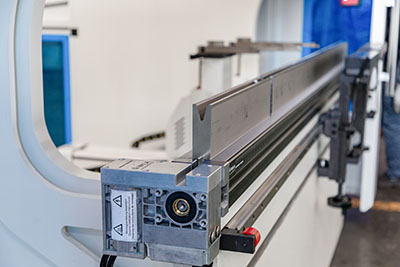 Quick change manual Upper Tool Clamping
ACCURL CNC press brake use all Raw material is provided by qualified suppliers and chemical composition corresponds to international standards. Therefore, raw material yield and tensile strength are guaranteed,  are standardized with a 8.4 x 3.5 mm safety groove,  which keeps the tool from falling out.
Advantage:
Safe and fast tool change
Can be used without modifying Europe type punches
Front clamp – vertical tool change
Rear clamp – horizontal tool change
DSP Safety lights